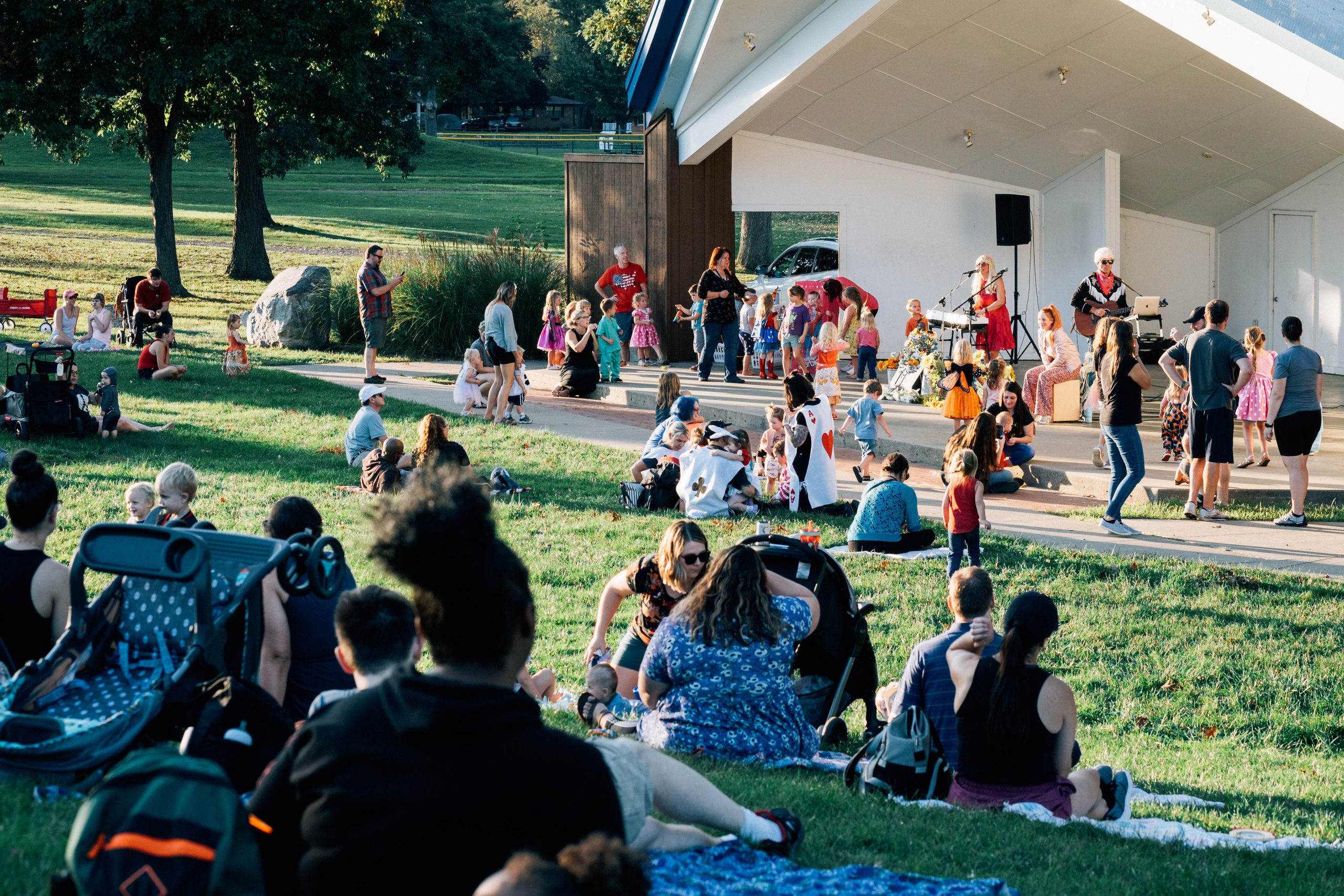 Thank you Jackson for a wonderful season of Concerts at the Park!
Every 3rd Tuesday during the summer, the Harmony Gardeners held family concerts at the Cascades Rotary Bandshell. We loved seeing how many families came out to dance, sing, play, run up the hill, chase bubbles, and make memories with us. Our final concert was the Halloween Kickoff Concert on October 3rd. The weather was beautiful. Almost too beautiful – for a Halloween event in Michigan. The sun had shifted with the seasons, leaving no shade for most of the concert on an 85 degree October day! However, we all made the most of our time together and had a blast!
Harmony Garden's staff decided that it would be fun to embrace the Barbie craze! I've even seen it trending as #Barbieween! You will see that Barbie, Barbie, Ken, and Skipper were all present for this event! Over 200 people came out, decked out in costumes and Halloween gear. This made for an evening of spooky fun!
Songs ranged from the Monster Mash to Ghostbusters to Laurie Berkner's Monster Boogie. Everyone had a blast singing and dancing along with us! Miss Natalie – I mean, Skipper – led the kids in our most epic bubble parade yet!
So, from the bottom of our hearts – THANK YOU! We love these concerts and connecting with the families in our Jackson, Michigan community!
We look forward to seeing you at our ticketed Christmas event in December! Details coming soon…
Thank you,
Jaime (AKA Barbie)