Melodies and Memories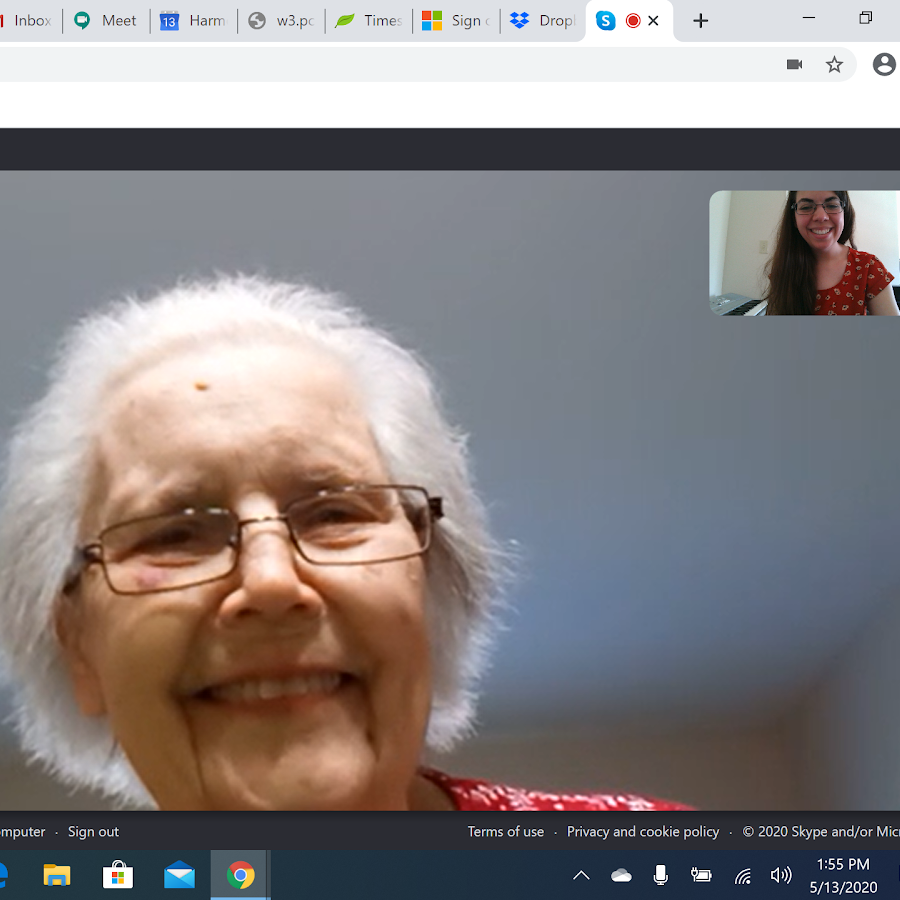 "You must have something better to do than come sing with an old lady like me," Charlene said laughing. I attempted to explain to my dear friend that there was nothing I'd rather be doing! 
Before Covid-19, I'd been running a music therapy group called Melodies and Memories at a local assisted living facility where 20+ residents gathered to sing, reminisce, and playfully tease each other for singing wrong notes and growing old. Every month, Charlene sat front and center, confidently blessing us with her rich alto voice.
After two excruciatingly long months, I was ecstatic to have my first weekly telehealth session with Charlene (which will hopefully soon also include a sister and other residents from the facility!) 
At first, Charlene was polite and pleasant, but definitely lacked her usual spunk. She only partly recognized me and kept asking why we were meeting, but as soon as we began to sing together, everything about her melted into the Charlene I know and love. She smiled, threw her head back and laughed, made longer lasting eye contact, shared her favorite memories of music making with her dad that go all the way back to when she was a little girl, and said "There is nothing more fun than singing!" 
She thanked me about a billion times and said, "We need this. The people here need this."
Now more than ever, she's right; and I am more than honored to have the privilege of providing such a meaningful, rejuvenating, and healing experience for Charlene and older adults like her.
Click here or more information on how you and your family members can participate in these services.  
Click here to sign up your loved one for this program!
Click here to sign up for a family session with your loved one!