From the Desk of Kara Lewis…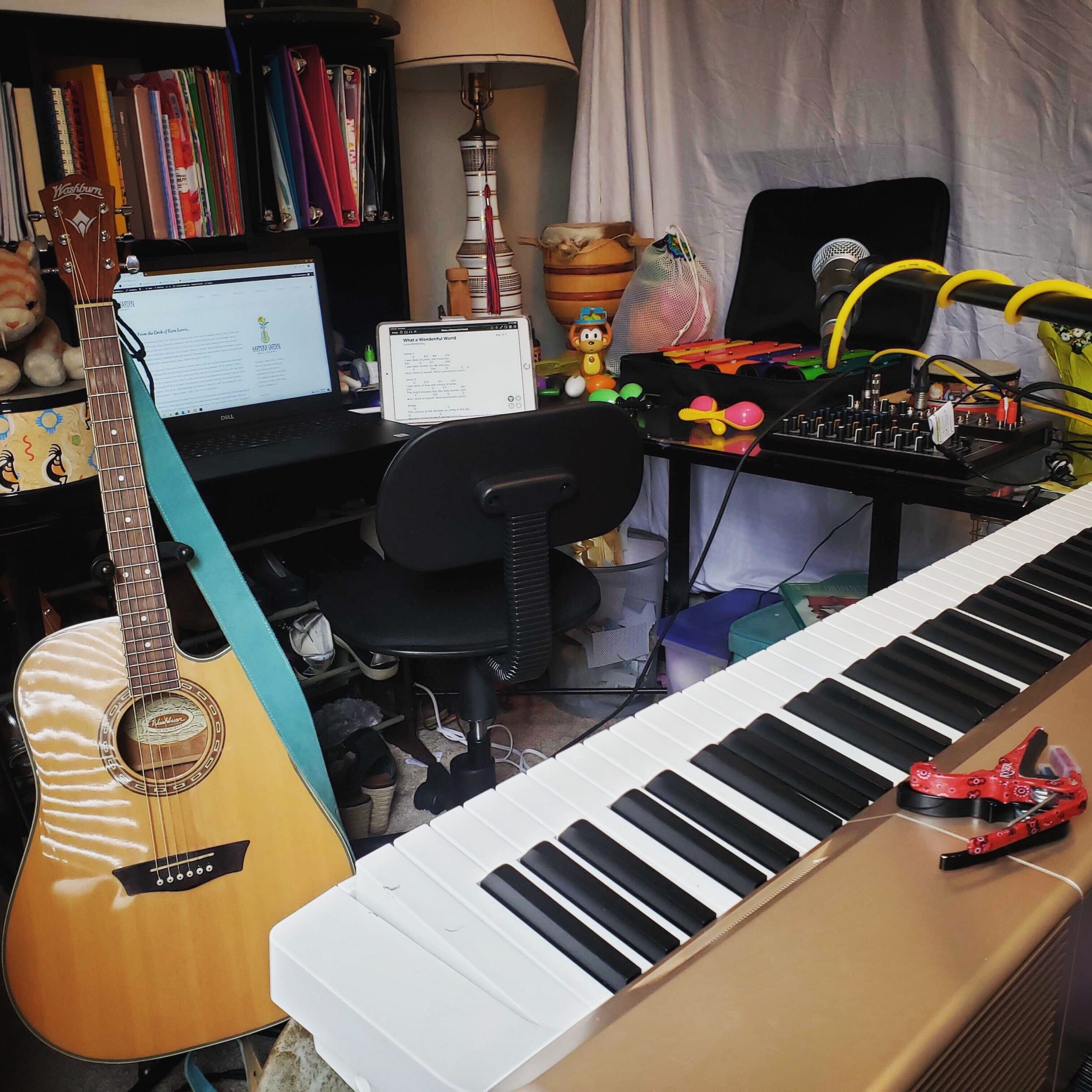 As I'm writing this blog, I am sitting in my living room with my cats napping near my feet. I have been one of the lucky ones during this pandemic, who has not only kept their job, but also been able to transition to the work-from-home life. I'm sure many of you have been seeing all the new content Jaime and I have been rolling out over the past (almost) 2 months: there have been live streams, group telehealth sessions, individual telehealth sessions, facebook lives where Jaime makes instruments with you and her kids, youtube videos, blogs, and the list goes on and on.
Much like everyone in the world, Harmony Garden had to think fast and learn (seemingly overnight) more technology than we ever would have needed to learn pre-pandemic. As an introvert, I didn't mind the idea of working from home, spending more time with my husband and two cats, and never getting out of my pajama pants. What I quickly learned was that despite less sessions and less travel, there was actually MORE to be done: more research, more problem solving, more time planning sessions online. With all the other employees at Harmony Garden laid off, I was pulling 50+ hour weeks and working 6-7 days a week. I. Was. Tired. And so was Jaime. 
On top of everything going on at work, I found out my grandmother was declining. At the beginning of March, she was in rehab and just needed to do a little physical therapy to get back home. She was laughing and talking and working really hard to come home. This past week on May 30th, sometime in the wee hours of the morning, my grandmother passed away. Because of a 10 person limit for gatherings, her funeral mass will be livestreamed and I will sit at home, with my husband and two cats, and wish more than anything that we could all hug our loved ones again. 
What kept me going through all of the tough though, was the faces of all our families when we got to make music with them. Our families and clients truly made the long days and hours worth it. In a time when everyone's routine and schedule was interrupted, and we were all stuck inside our houses, and dealing with tough times, what Harmony Garden had to offer was a sense of normalcy. Even though the format was new and not everyone had a ton of instruments at home, the familiar faces, the familiar songs, and a chance for interaction was something special that music therapy could bring during this time. 
When Jaime was approved for the Paycheck Protection Program (PPP) loan, I remember clearly the relief and excitement I felt. Our clients missed their therapists, Jaime and I missed our co-workers, and we needed more woman-power to keep our online content moving along while also increasing our time for music therapy sessions. Having Macayla, Bekah, and Hannah back has been the greatest blessing. 
This time has been far from sunshine and rainbows personally and professionally, but I've been choosing to sing in the rain because I know that soon we will all be able to gather together again safely to make music. Until then, I will sit at home with my husband and two cats, and continue making music with you all from a distance…because even though we are physically far, my heart is with you all.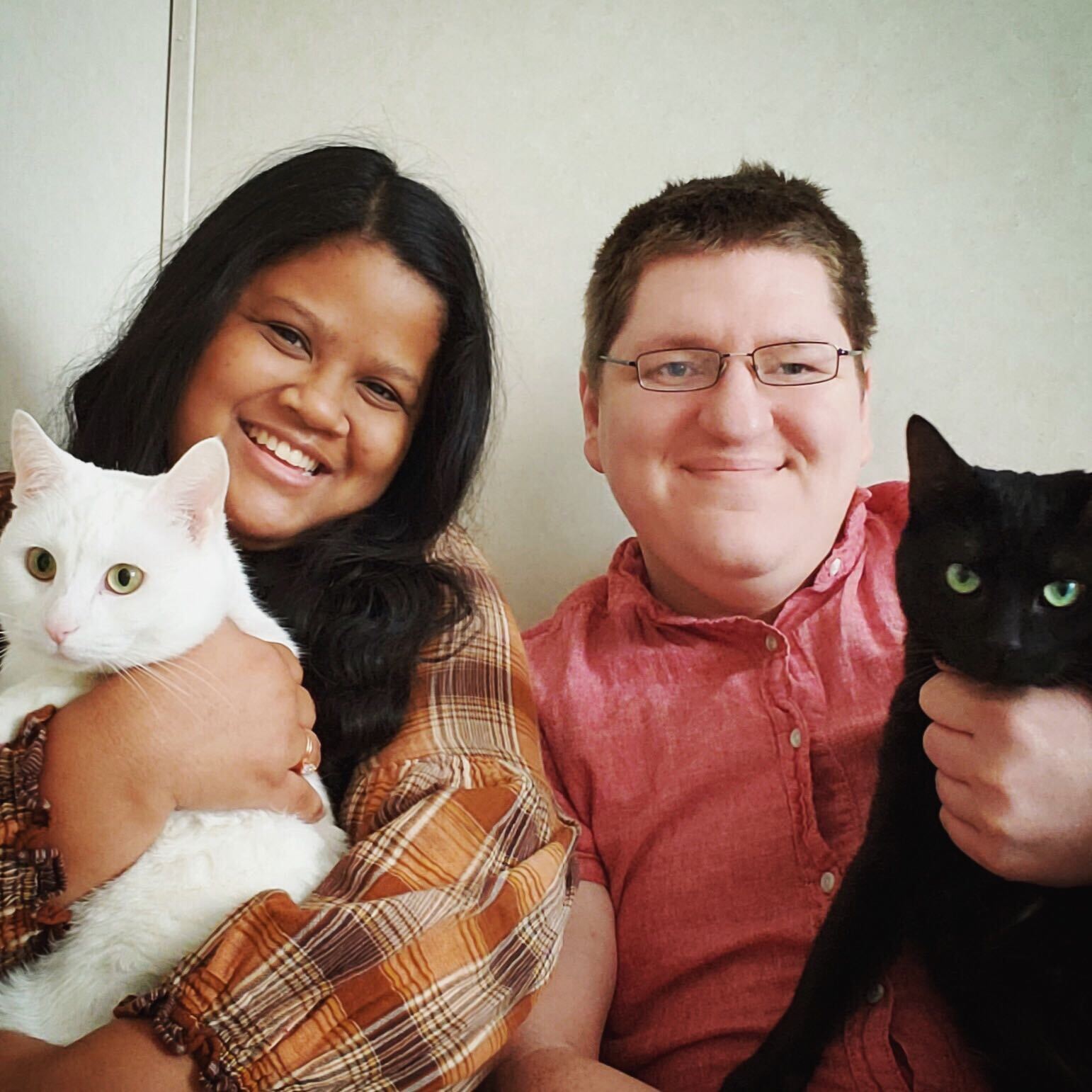 (my husband and two cats who patiently put up with me asking them to pose for pictures for a work blog)
–Kara Lewis, MT-BC