Favorite Movement Songs for Adults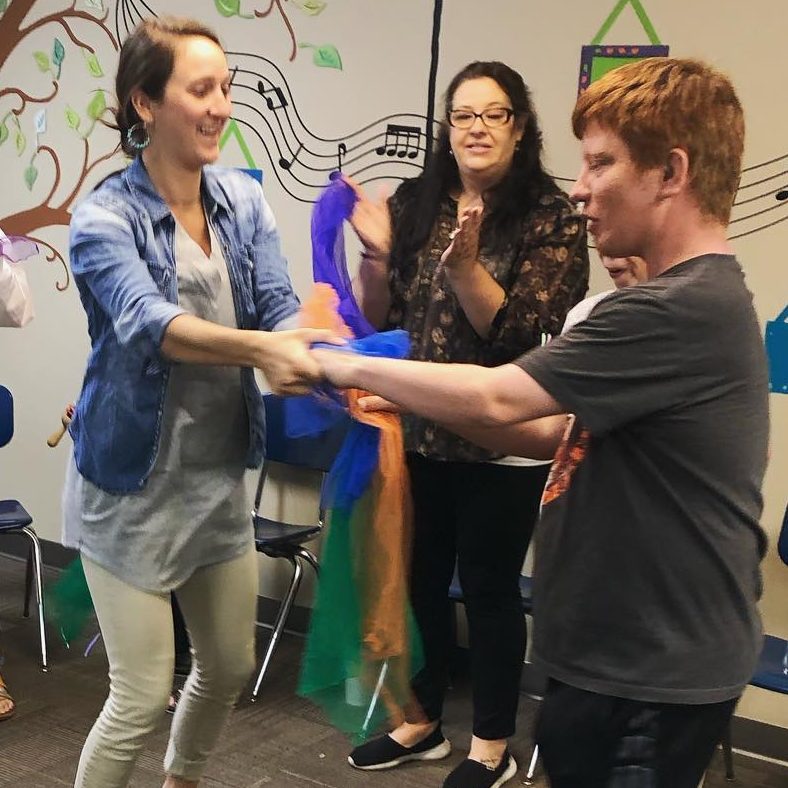 Confession time: I hate standing up. No, seriously. I even sit down for the vast majority of my showers. It's not that I don't enjoy exercise or that I have any injuries that limit my ability to stand, but if people are standing around talking, I will be the first one to suggest conversing while going for a walk, or taking a seat. I'm good either way! 
Many of our older adults do have limitations to standing or full out exercise though. That's why we've put together a list of three of our favorite interventions for strength, endurance, and fun! All while sitting! 
The great thing about pairing exercise with music is that research has shown that when we exercise to a steady beat (ie. running to music), we are able to complete more repetitions with less perceived exertion! Additionally, our brains are wired with feedback and feedforward responses. When our brains encounter a beat, it can anticipate the space between beats. Our body can then entrain to that beat. Basically, by exercising with a beat and stimuli for that beat (auditory, tactile, etc.) we gain fluidity and often tempo as well. 
Mama Don't Allow is a traditional song from way back when. Grab something you can tap, something you can shake, and something you can move! And don't forget to dance in your seat!
Rockin Robin Get those hands snapping and clapping with this fun throwback to target endurance and range of motion!
Down on the Corner You don't even have to have a nickel to tap your feet with us on this lower-body workout!
Happy moving! (Even if it's from your chair!)