Soundtrack of Your Life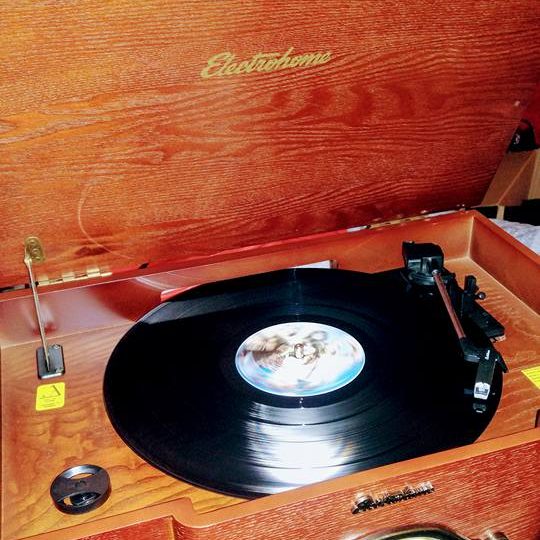 A song comes on the radio as you're driving to the grocery store and your heart skips a beat. A lump forms in your throat and your eyes get hot. Instantly, you are taken back to a childhood memory with a loved one and you realize you've forgotten how quickly time passes. During this seemingly endless season of quarantine, we have all lost touch with the passing of time. Days blur together and slowly we forget that a time before quarantine existed.
Recently, as a way to combat the quarantine blues, a fellow HGMTS music therapist coworker and friend of mine encouraged me to create a "Life Soundtrack". A "Life Soundtrack", as Kara explained, is a compilation of 10-20 songs that are meaningful to the creator and represent major life events or memories. When working with clients, Kara recommends that they draw, decorate, and create an album cover to go into the CD sleeve, as she turns the soundtrack into a physical CD copy to take home and enjoy. The song selections are then used as points of discussion and processing. Although Kara often encourages some of her own clients to create these soundtracks, she and I both agree that creating these soundtracks can be therapeutic for anyone, and done for enjoyment independently from home. 
Although the past few months have been overtaken by a life-changing, world pandemic, it is important to remember seasons of life that we cherish. It is this hindsight that gives us a new perspective for the future. Life is full of seasons. The most important part to acknowledge about these seasons is that they all come and go. Some seasons we wished would never end, and others seem to drag on for a lifetime. Creating a collection of songs that tell the story of your life, however, will remind you that time does indeed pass, and that there is much life yet to be had. 
I encourage you to take a few minutes out of your week this week and create your "Life Soundtrack". Use Spotify, iTunes, YouTube, or whatever platform works for you. Take time to reflect, remember, reminisce. Enjoy reliving the memories that made you who you are today, and let those memories bring you to an understanding that life is a collection of seasons which ebb and flow day in and day out. Life is temporary, and we should strive to enjoy each and every day, creating more memories and collecting more songs in our soundtrack as we go.