Welcome to Our New Music Facilitator, Victor McDermott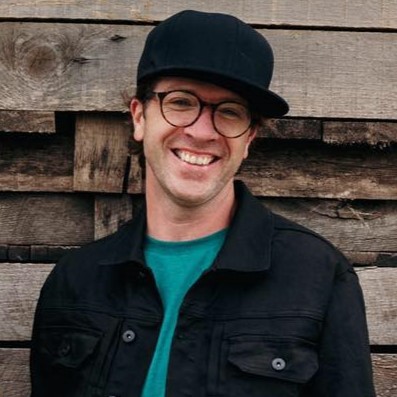 You might have noticed that Harmony Garden is starting to add more recreational music opportunities this summer. Victor McDermott is a face that most people will recognize from New Song Music Camp or RicStar as "the guitar guy". We are so excited to welcome him onboard to Harmony Garden's staff as a part time music facilitator who will be leading some of our summer programming as well as playing with Jaime as part of the "The Harmony Gardeners".
Vic is a father, educator, entertainer, and composer. He has been both behind the scenes supporting and visibly standing with Harmony Garden Music Therapy Services since the beginning in 2006. He has worked music therapy camps, volunteered countless hours and recruited numerous friends to help build out our multiple clinic spaces over the years, and more recently started performing with Jaime in the Harmony Gardeners.Vic's support of Harmony Garden, along with many other local organizations (Center Stage Jackson, JTV, the Michigan Theatre, the Jacktown Hustlers, and more) has led him through a life of creative wellness and community care.Using music and the arts to lift the spirit and enrich the lives of individuals in our community has become his mission. Vic is grateful to have this opportunity to more formally join the team at Harmony Garden and to contribute deeper to his community.