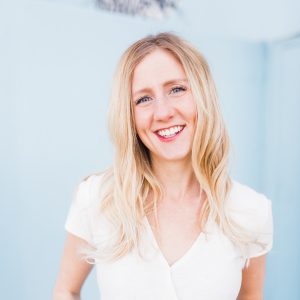 We are SO excited to introduce to you, our new music therapist! Erin joined our team this week and we are so excited for all of you to meet her!
Erin Baumler, MT-BC recently received her music therapy equivalency degree from Western Michigan University and is currently pursuing her masters in music therapy. This past December Erin completed her internship with Spectrum Health in Grand Rapids where she worked in neuro rehab facilities as well as on inpatient and outpatient oncology units. She officially became a board-certified music therapist in February.
Although originally from North Dakota, Erin has lived in Michigan for the past thirteen years and is looking forward to transitioning over to the east side of the state for the first time. She is grateful to have found a career that combines her love of people with her passion for music, and is so excited to be a part of the community at Harmony Garden!