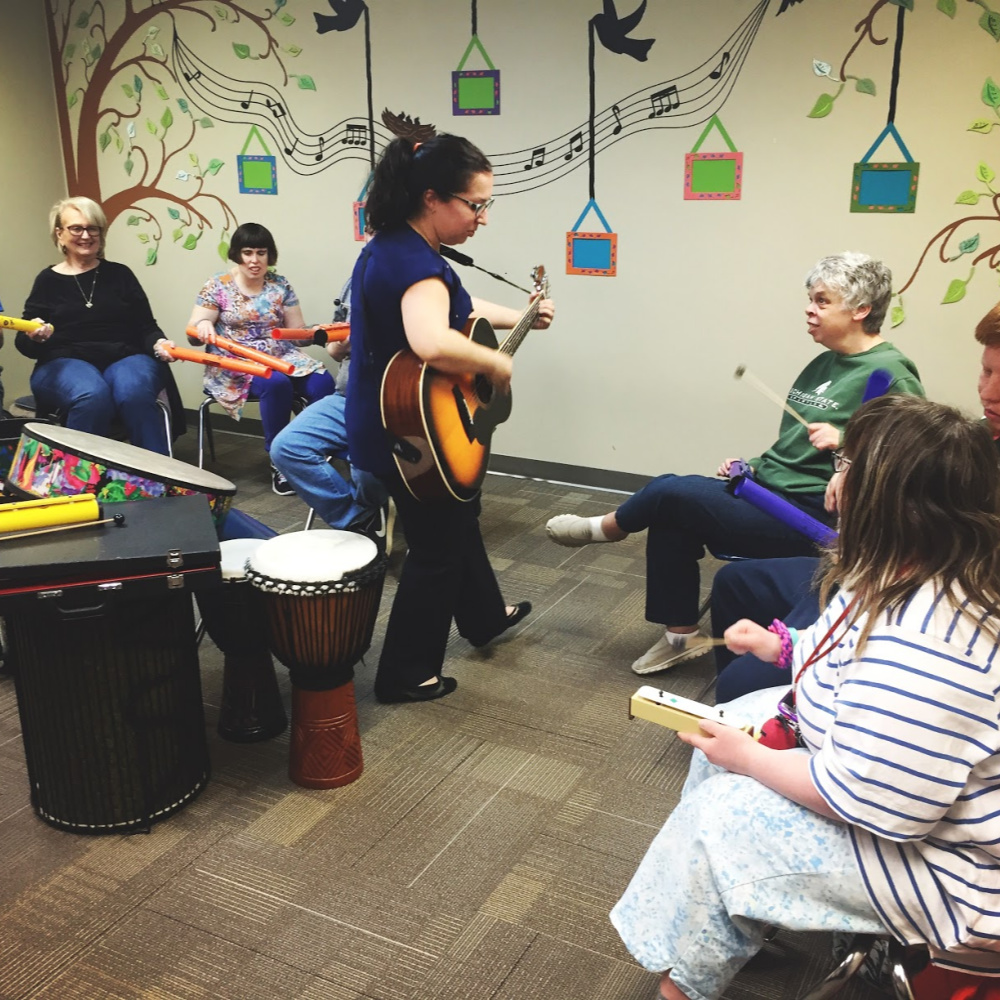 Harmony Garden Music Therapy Services Recreational Music Therapy Group offers teens and adults an outlet for expression and socialization.
HGMTS' Friday Recreational Music Therapy Group focuses on live music making, with an abundance of singing, playing instruments, and having a great time connecting with peers.
The group is led by a board-certified music therapist. Group members are given opportunities for socialization, for self-expression, and for improvement of quality of life through musical skills and music enjoyment.
Details: 
The Recreational Music Therapy Group runs on every Friday from 12:30-1:30pm at HGMTS (1001 Laurence Ave, Suite D, Jackson, MI 49202).
The current session is taking place from Friday, January 11 until Friday, March 29 (12 weeks).
Cost: 
$240 for 12 weeks ($20/class)
Payment plans are available.
Don't see what you're looking for? Have questions?
We are happy to help.