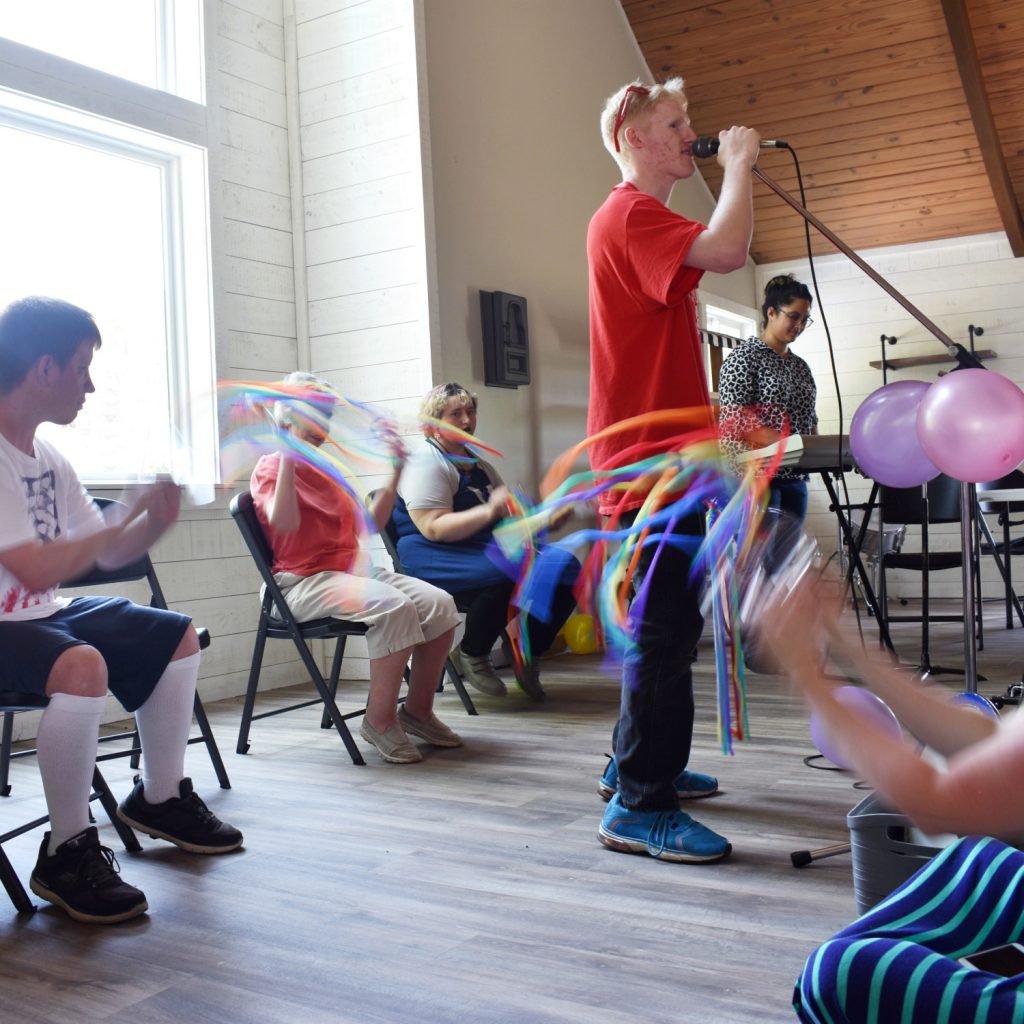 Check out other virtual summer camp options:
Music Therapy uses active music making to work on non-musical goals. Some of the skills your family member will be working on are the following:
Increasing opportunities for self-expression
Increasing both receptive and expressive communication
Increasing self-awareness and self-confidence
Improving motor skills through active music making
Increasing avenues for academic and life skills
Increasing opportunities for socialization
Our weekly Music Therapy Day Program Camp at HGMTS involves actively making music together, playing and singing together. In addition, we do crafts centered around music and the holidays to take home. We also provide opportunities for socialization, communication, expression, and self-awareness.
Our number one goal is to have as much fun as possible in as safe way as possible! Due to this, we do require all of our participants to wear a mask unless a participant truly is unable to wear a mask. These cases then must be approved by Jaime prior to the first week of classes. 
Our Friday Day Program Camp is a *NEW* group! The maximum participants for the group is 6 and spots will fill fast. Our Tuesday Day Program Camp is currently at maximum capacity.
Cost:  $300
These camps are in-person. All camps held in-person will follow social distancing and any children old enough and capable are asked to wear a mask. Participants will be subject to a COVID-19 screening at the door including a quick questionnaire and a temperature check.
IMPORTANT: Due to COVID-19, Harmony Garden reserves the right to switch all in-person sessions/classes to telehealth at any point. Refunds will not be able to be given. 
Day Program In-Person Camp
Tuesday Day Program CAMP: Tuesdays, 12-2pm (2 hours, 10 weeks)
-At Maximum Capacity-
June 15, 22, 29
July 6, 13, 20, 27
August 3, 10, 17
Cost: $300
Friday Day Program CAMP: Friday, 12-2pm (2 hours, 10 weeks)
June 18, 25
July 2, 9, 16, 23, 30
August 6, 13, 20
Cost: $300
Harmony Garden is an approved Camperships (scholarship) summer camp site. Camperships available through Lifeways Community Mental Health – please contact your case manager to apply.