Sing and Sign for Speech Virtual Camp is an online music therapy summer camp experience run by a board-certified music therapist who uses music to help work on non-musical areas in socialization, communication, and behavior management.  It's an inclusive group for participants of all ages and abilities. In this summer camp, expect to learn a combination of functional signs for daily use and also signs of words within familiar songs. Participants will sing and focus on different speech sounds and patterns throughout this camp while having fun singing familiar, new, and silly songs! Each of our summer camps will also come with a Camp Fun Kit! Contents of these kits vary by camp to be appropriate to the themes but may include instruments, coloring pages, and other activities that go along with our sessions.
This group allows participants opportunities to expand their sign language and speech skills while building relationships and working on social emotional skills.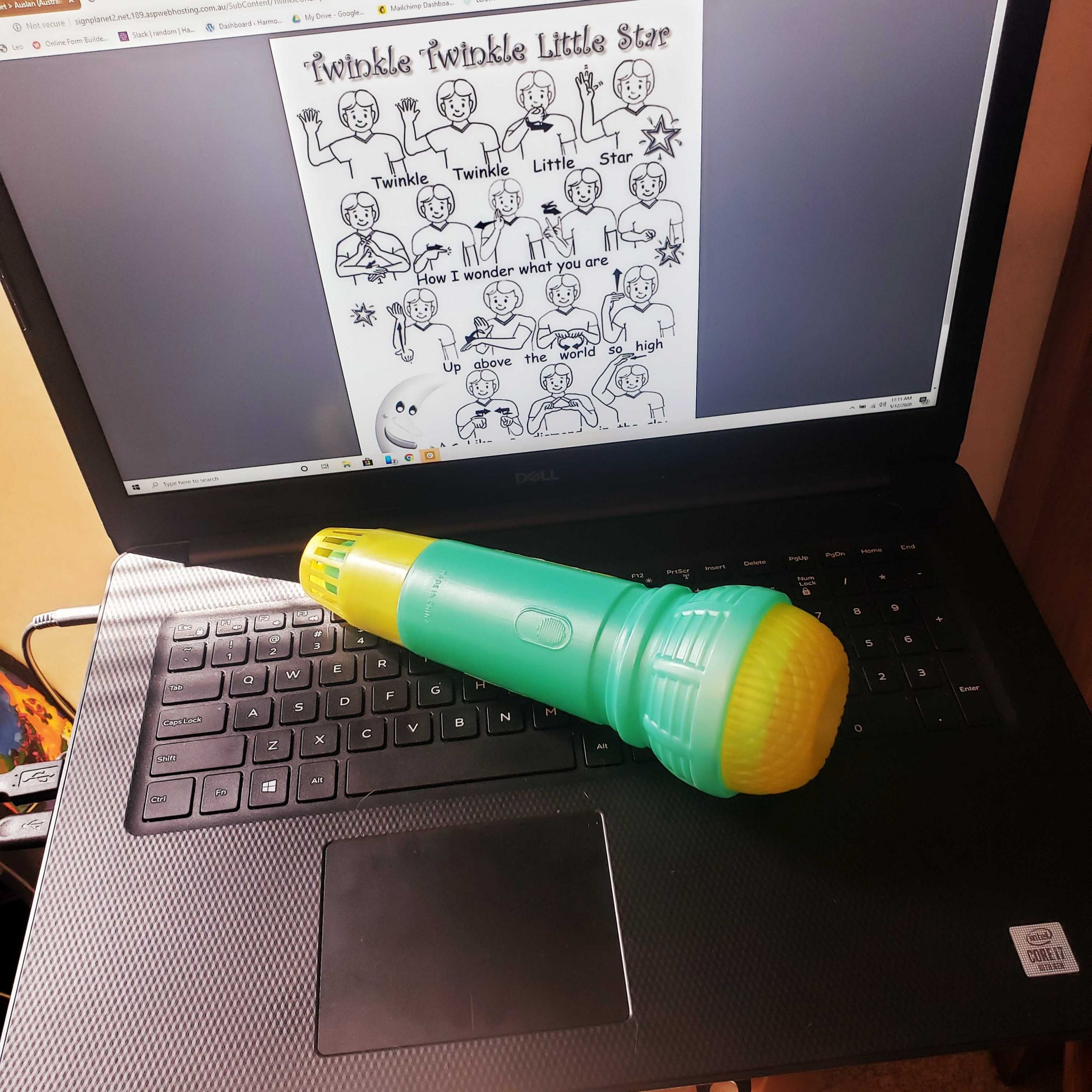 Check out other virtual summer camp options:
Don't see what you're looking for? Have questions?
We are happy to help.