Virtual New Song
Music Therapy Camp
New Song Music Therapy Camp is a place where people of all ages and ability levels meet and integrate, create music, make friends, find confidence and learn new skills.
Virtual || July 27, 28, 29, 30, 31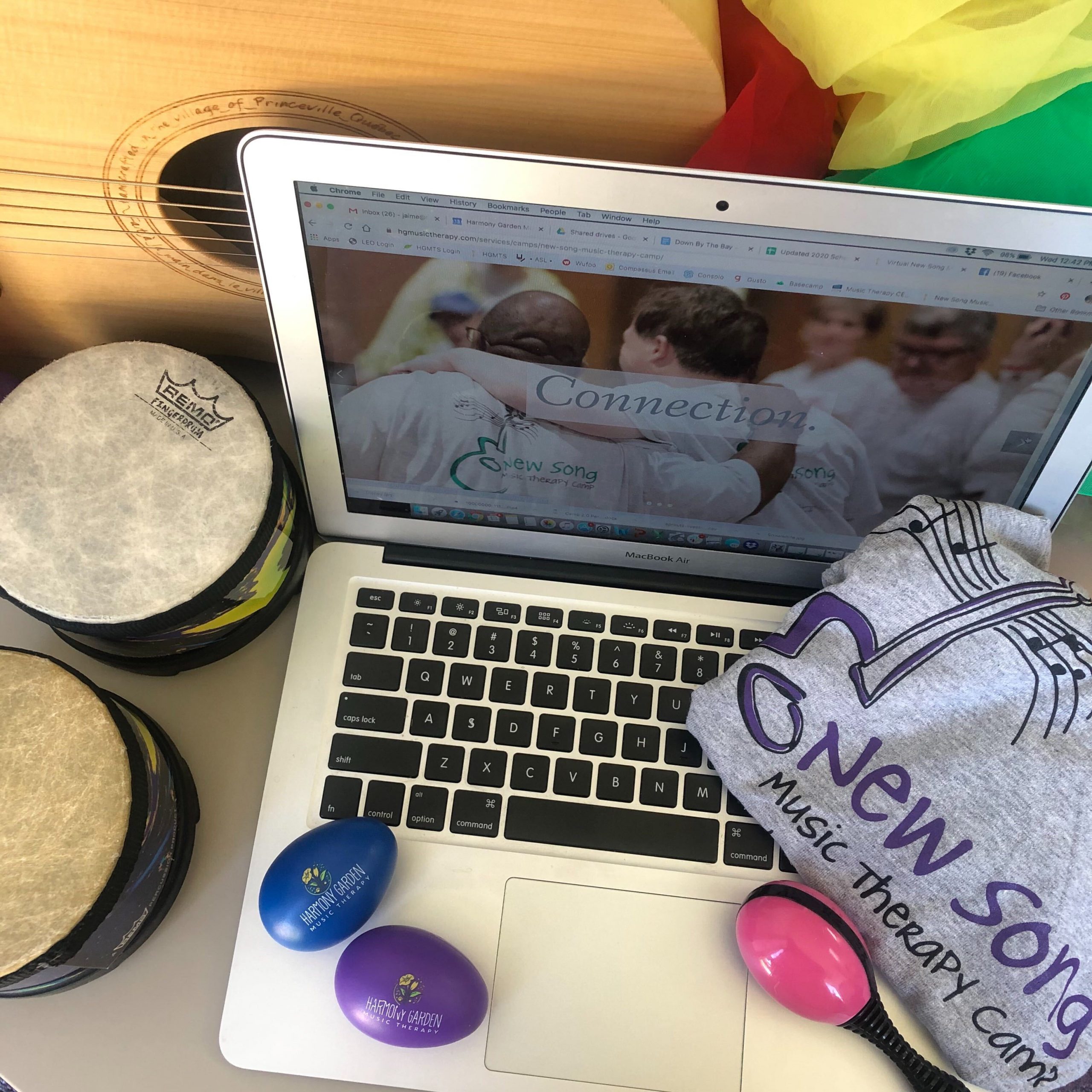 Creativity. Connection. Confidence.
******Due to COVID-19, New Song Music Therapy Camp is moving online! Camp will be held virtually this year through livestreams and pre-recorded content. Read below for more information!******
It's that time of year again!… Well, kind of… The sad news is that New Song Music Therapy Camp will not be happening the way we are all used to it this year due to Covid-19. But the good news, the big news, the super exciting news is that it is still happening and is going to be just as fun as ever!
Not only is camp happening virtually this year, but we are spreading it out over two weeks! If your family is anything like our families are, we're feeling a mix of the struggle to accomplish things at home while we're all crowded together, combined with the need for new things to do! New Song is tackling both these problems for you at the end of July!
Week one will consist of videos that you will be linked to. You will be able to access these at any time during the week. The videos will include how-to videos for making your own instruments to prepare to play along with therapists and other campers, videos introducing our therapists for the year, music videos for you to play along with and get you excited about camp, and a special video challenge for each camper to help us to virtually put on our end-of-camp showcase. We couldn't call camp a success without that! Look for a link to order your supplies ahead of time to make your instruments at home when you register for camp!
Week two will consist of a morning and afternoon session each day. These will be life with your camp group leader and a music therapist, and of course your fellow campers! There will be time to chat with friends during these sessions as well as make music. But the time requirement won't be quite as intensive and you'll definitely have a chance to rest and eat lunch in between. We won't even yell at you this year if you decide to eat peanut butter with your meal!
We hope you'll join us this year for a very different, but very special camp experience. We can't wait to see you all!
Here's a snapshot of what camp will look like this year…
Who is Camp for?
Camp is geared toward all ages and all ability special needs participants and their siblings. Professional music therapists will provide exceptional music-making experiences and are qualified to take care of your loved ones and provide therapeutic treatment.
Click here for financial assistance.
What are the details?
Dates/Times:
July 27, 28, 29, 30, 31
(with pre-recorded content and camp prep videos being sent out the week before)
Cost (click here for financial assistance)
1 household: $75
Location:
Virtually – Online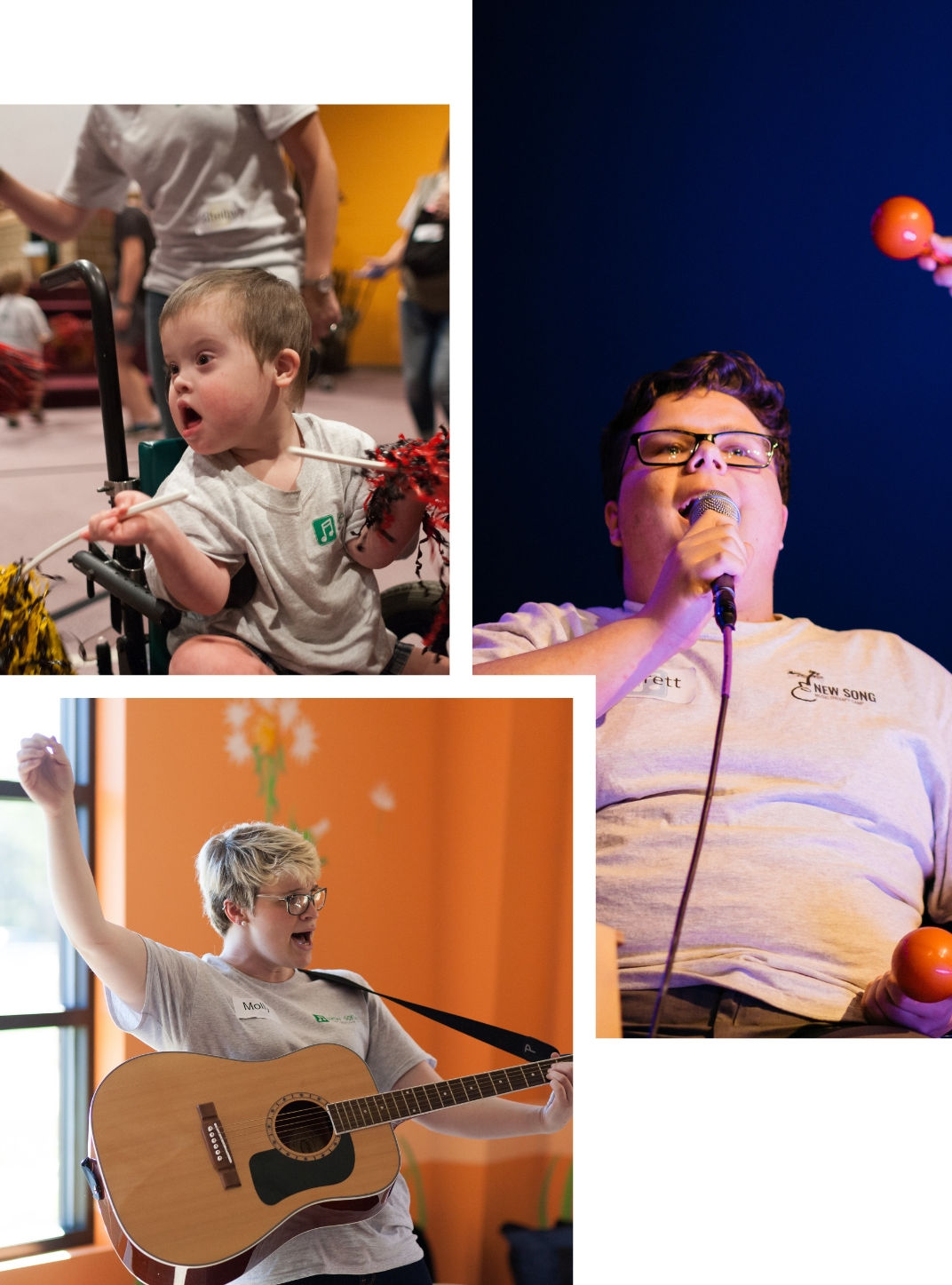 New Song Music Therapy Camp is modeled after the very successful Eric 'RicStar' Winter Music Therapy Camp which is held every summer in East Lansing, Michigan. Jaime assisted with running the RicStar Music Therapy Camp when it was established over 15 years ago.