Digital Beats and Jam Camp is an IN-PERSON music therapy summer camp experience for those aged 10 and over and run by a board-certified music therapist who uses music to help work on non-musical areas in socialization, communication, and behavior management.  It's an inclusive group for participants of all abilities.
Do you know someone who has always wanted to try to record and create music digitally? Well, this is the camp for them! We will be spending each week song writing, recording songs, creating beats, and learning to use digital music platforms such as GarageBand. Combining technology and music is a great skill to learn to help express emotions and spark creativity.
COVID specifics: ALL those above the age of 4 are required to wear a face mask correctly (over your nose as well as mouth) while in our office building. Exceptions will only be made on a case-by-case basis and MUST be pre-approved by Jaime Lawrence prior to the first week of camp. Our staff and everyone attending will be expected to continue social distancing and will also be subject to a COVID screening (temperature check and quick survey) when they first enter the building.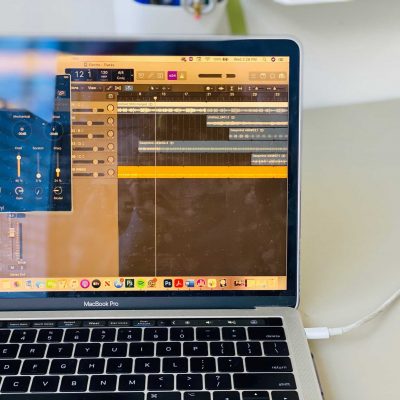 Check out other virtual summer camp options: