Those Lazy Hazy Crazy Days of Music…I mean, Summer!
Summer sun, fresh air, and music outdoors…what more could you want?! After a year with minimal programming, Harmony Garden is gearing up for a busy summer -we are bringing you many opportunities this summer to get out of the house and make music with Jaime, Kara, and Erin (our new music therapist! Click here to learn more about her). We have something for everyone planned: infants, early childhood, adults with special needs, and events for the whole family! Check out some of our summer programming below:
If you're looking for our summer camps being offered, click here!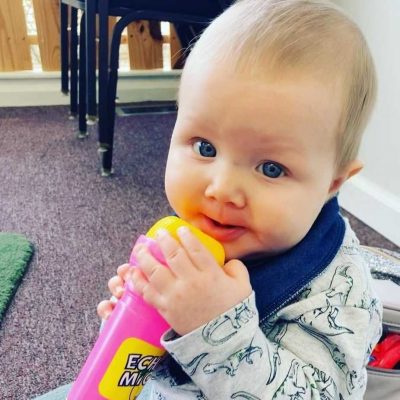 For Infants
Milestones through Music: Songs for Stimulation and Socialization
Ages: 9mos and under
Indoor Class
Details: This class is focused on providing opportunities for infants to bond with caregivers and meet other infants while gradually being introduced to live music. Sounds outside the home are new, exciting, and sometimes overstimulating to babies so this music class is a great place to safely expose your baby to new sights and sounds. This class also provides opportunities to achieve other developmental milestones such as tracking, developing grasp, cause and effect, tummy time, and bonding. We support and guide parents and caregivers through using music as a tool for infant development.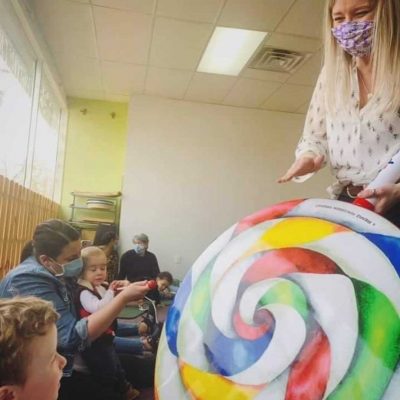 For Early Childhood
Harmony Garden Sprouts
Ages: 3mos – 4 years
Indoor and Outdoor Options
Details: These group experiences immerse your child in singing and chanting, moving to music, playing assorted percussion instruments, and musical pattern exploration. This summer we are excited to have a combination of indoor and outdoor class options to fit your needs and wants!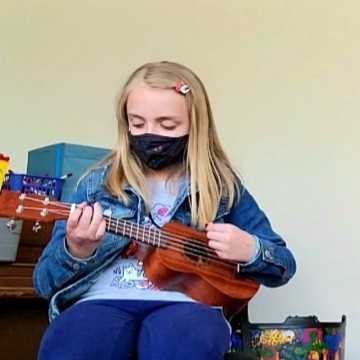 For School Aged Children
Ukulele Class
Ages: 7-12 years
In-Person
Details: Ukulele Class is an IN-PERSON inclusive music group for participants ages 7-12 of all ability levels.  In this class, participants will learn how to play chords, read chord charts, tune their ukulele, and all the different parts of their instrument. Students will be expected to provide their own ukulele for this course. You may contact Kara at kara@hgmusictherapy.com for ukulele recommendations if needed.
For Adults with Special Needs
Monthly Drop-In Music Therapy
Ages: adults
In-Person
Details: Monthly drop-in music therapy is back and will be meeting outdoors for the summer! Drop-in is scheduled for the 2nd Wednesday of each month (May – September) and requires no RSVP, just bring yourself, $10/participant, and a blanket or chair to sit on!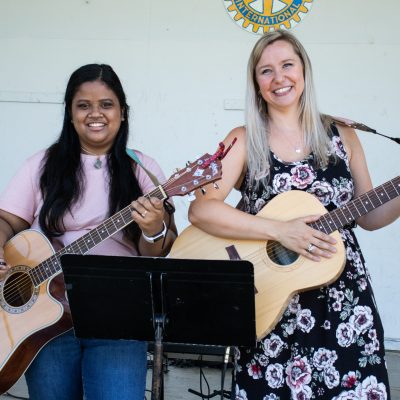 For the Family
Outdoor Concert Series
Ages: All Ages Welcome
Dates: 3rd Tuesdays of the month [May 18th, June 15th, July 20th, August 17th, September 21st] Time: 6-7pm
Outdoors at Cascades
Details: These are FREE events for our families to come enjoy a concert of family friendly music on the hill at Cascades. We draw families with young children and group homes/families with special needs. Donations will be accepted for these events.