Intergenerational Music Group for Early Childhood at Allegra Nursing & Rehab
We are excited to announce our newest intergenerational music group for children (6mo-5yrs old) in Jackson!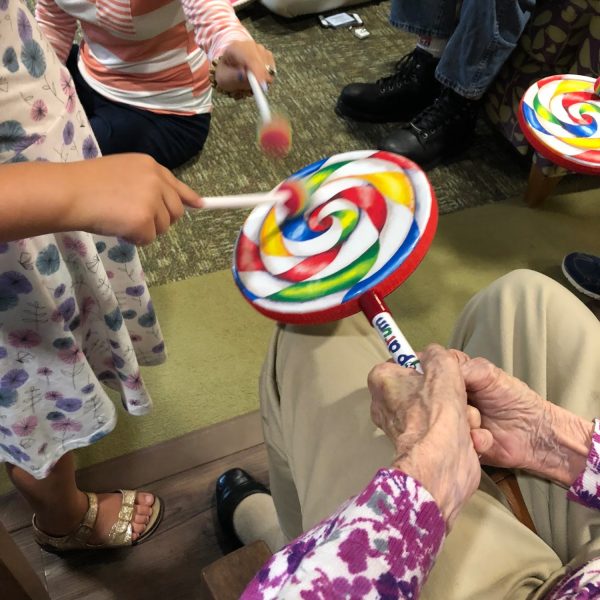 This session of classes is being hosted by Allegra Nursing & Rehab. The "Grandfriends" who live at Allegra Nursing & Rehab will be participating along with the early childhood aged children from our community in this group. The participants will love singing, playing, and making music with you and your child! We all know that young children have an endless amount of energy, and we hope that these groups will allow the "Grandfriends" to feel just an ounce of their energy and life!
Class Day/Time:
Thursdays 10-10:45am – Limited spaces available
FALL Session Dates:
Fall Session: 9wks – October 10, 2019-December 12, 2019 (no class the week of Thanksgiving)
Where:
Allegra Nursing and Rehab
434 W. North St
Jackson, MI 49202
This group will take place in the main dining on the left from the main entrance.
Cost:
Allegra Nursing and Rehab is helping families decrease the costs of attending this Harmony Garden Sprouts class with this partnership!
Fall session (9 weeks) – $40
Sibling enrollment rate is $20