Making a Homemade Tambourine
Jaime and her kiddos have been having so much fun making homemade instruments! Today, we added homemade TAMBOURINES to the lineup of instruments we have made while going live on facebook. For this craft, you will need a decent amount of hot glue, so be prepared for that. The kids part in this craft is making the design on the fabric. We used a pair of my sons old ripped up khaki pants for this craft. I always feel good when I can upcycle a little! We don't have fabric in our house, so this worked perfect. It is nice and thick too, allowing for a good tambourine head. The kids decorated the fabric circles (pre-cut a little in a circle a little larger than the embroidery hoop) and decorated it with markers. You could use puffy paint, or skip that entirely and use pre-designed fabric as well.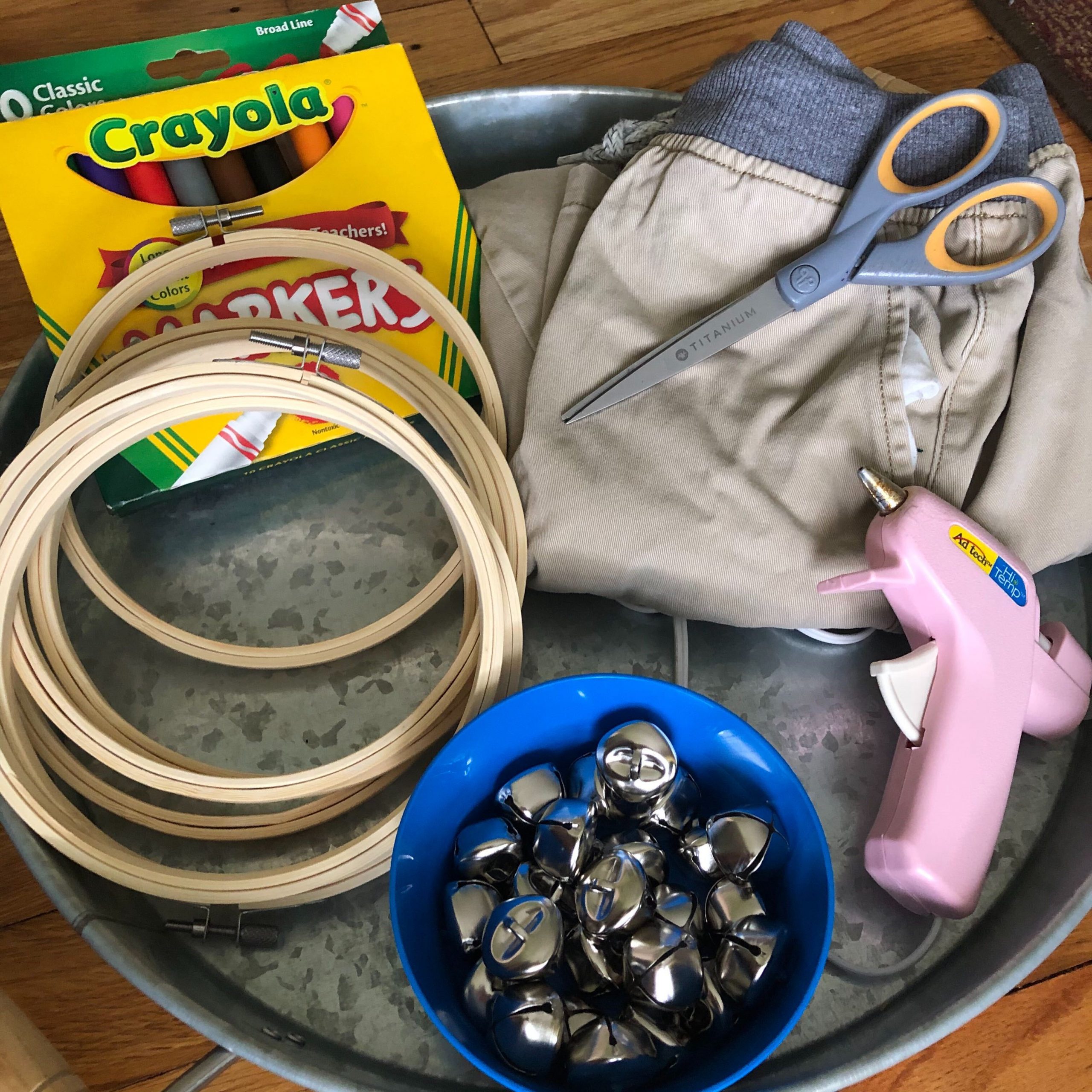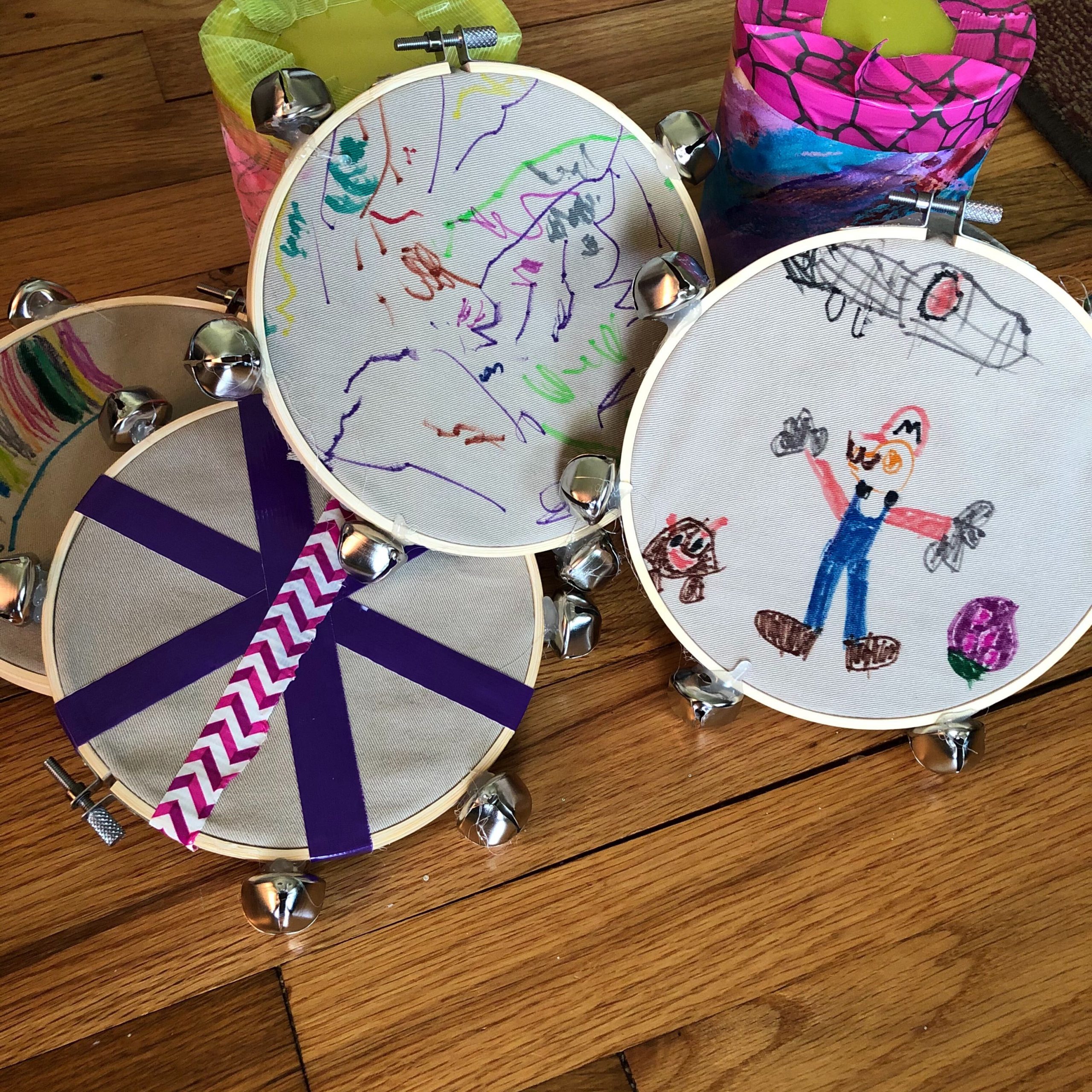 Here is what you will need:
Embroidery hoops (one per instrument)
Hot glue gun and glue (make sure you have a few sticks of glue ready)
Thick fabric cut into a circle
Markers to decorate
Bells to glue on for jingles
Once you have made your homemade tambourines, hop over to 
our YouTube channel
 and find a song to play along to! Or, join one of our
Livestream Sprouts Classes
 and use them to make music with us! We hope you try this with your family and have fun making music together! Show us your TAMBOURINES when you are done! 
Post to our wall
, share on a post, or send them privately to Jaime. Check out our
Pinterest Page
for other music instrument craft ideas!
Check out the rest of our instrument making series: