Homemade Drums
We had so much fun 
creating egg shakers with you
last week! This morning, my kids and I decided to show you how to make
DRUMS
out of coffee cans! I had asked my husband a month ago to start saving our coffee cans during our stay at home time and today we had enough for each of us to make one – including me!There are a variety of containers you can use to make homemade drums. From coffee cans to oatmeal containers to hot coco containers! There are also a million ways to decorate them. We decided to make ours with paper, crayons, and water color paint. Here is what you need: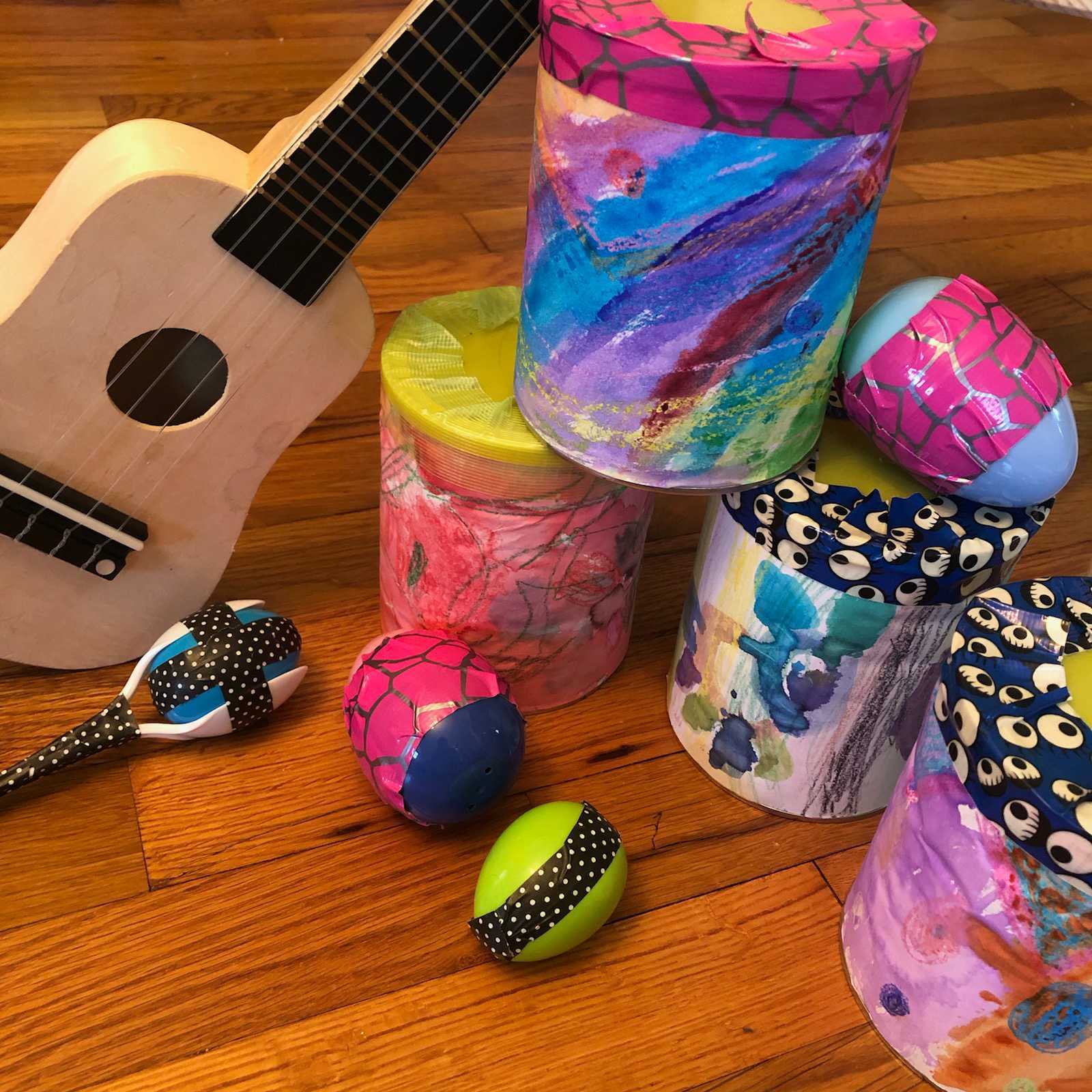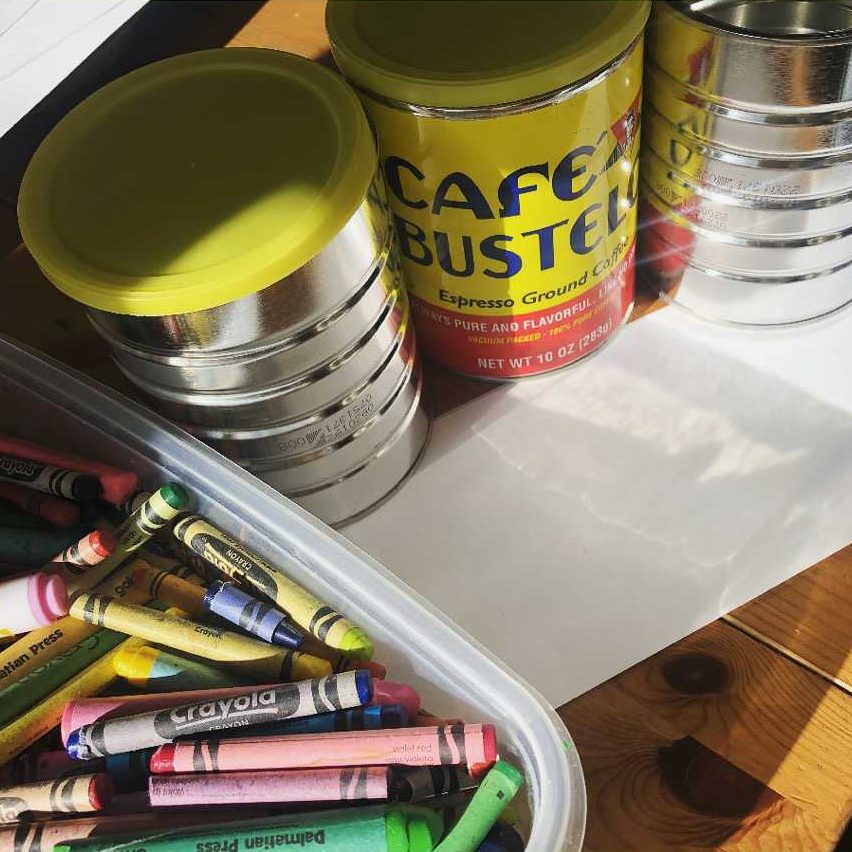 Plastic or metal container – coffee can, oatmeal container, hot coco container, etc
Paper – pre-cut to wrap the container – we used legal size printer paper
Tape – duct tape, electrical tape, and washi tape to cover the seams and to hold it together
Crayons, water color paint, stickers, etc – anything you want to decorate with
I always find it is easiest to have each child crafting on a cookie sheet. Each cookie sheet had the paper, crayons, and water colors on it for them to decorate with. The kids often need help sealing the paper with tape, so adults you may want to assist with that!Once you have made your drums, hop over to our YouTube channel and find a song to play along to! Or, join one of our Livestream Sprouts Classes (for a small donation) and use them to make music with us! We hope you try this with your family and have fun making music together! Show us your DRUMS when you are done! Post to our wall, share on a post, or send them privately to Jaime. We are giving away $5 Gift Certificates to the families who participate along with us! Check out our Pinterest page for other music instrument craft ideas! 
Check out the rest of our instrument making series: