Harmony Garden Music Therapy Services has been providing music therapy and early childhood music opportunities to families and individuals in Jackson, MI since June 2006.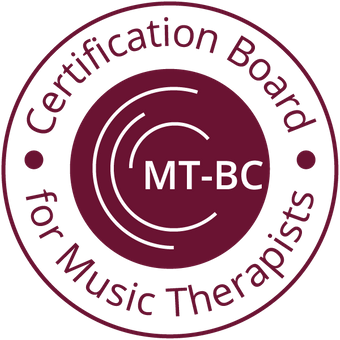 Jaime Lawrence, MT-BC has been a musician her entire life.  She grew up singing in a local church choir, has played the flute for over 25 years, and in her adult life found a love of performing musical theatre and singing in bands. The days of jazz band performances and musical theatre are temporarily on hold though, as Jaime is also the mother of three young children who keep her busy! She and her husband have regular jam sessions with the three little ones – sometimes at the dinner table – so live music is still running wild!
Jaime received her Bachelors Degree in Music Therapy from Michigan State University. She completed her music therapy internship at the Center for Discovery in Harris, NY. This internship provided extensive training in creative and improvisational music therapy techniques.
She is nationally certified through the Certification Board for Music Therapists.
Jaime opened Harmony Garden Music Therapy Services (HGMTS) in June 2006, when she returned to Jackson. She wanted to give back to the community she grew up in, believing that music therapy and early childhood music have a place in her hometown.
HGMTS has been providing music therapy and early childhood music (Harmony Garden Sprouts) in Jackson ever since. "I hope to always think ahead, to educate Jackson on the benefits of music therapy, and to provide the best quality music services to the families here."
Jaime has a very wide range of experience working in a variety of settings. As a music therapist, she works with children as young as 3 months old, as well as adults in Hospice and palliative care for those who are 70-100 years old. Her clientele is just as diverse as the ages she serves. Jaime has extensive experience and loves working in early childhood. She provides music therapy for preschools, playgroups, early on, great start, and for families who join the Harmony Garden Sprouts classes at HGMTS. Jaime works with individuals of all ages with special needs (autism, down syndrome, cognitive impairments), traumatic brain injury, mental illness, substance abuse, memory care needs (Alzheimer's, dementia), and individuals who are in hospice.
Jaime enjoys working hard to help families in Jackson gain access to music services and is always trying to find a new way to educate and promote music therapy. In January 2016, Jaime joined the board of directors for David's Promise, a ministry of Compassionate Ministries of Jackson County, that seeks to provide an inclusive atmosphere where people with and without special needs grow in faith, make friends, serve our community and share life with one another. In September 2017, Jaime joined the Jackson Jr. Welfare League and looks forward to even more opportunities to give back to Jackson.
To top this all off, for the past 15 years and counting, Jaime has helped to organize, run, and provide music therapy support for the Eric 'RicStar' Winter Music Therapy Camp in East Lansing, MI. Then she took this camp model, and started the New Song Music Therapy Camp with Compassionate Ministries of Jackson County in the summer of 2017. This camp is an annual event.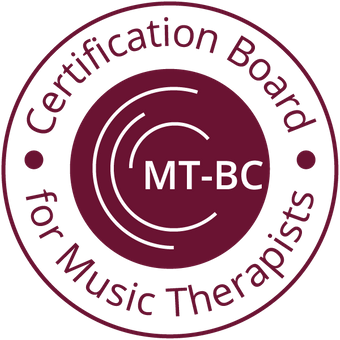 Kara Lewis, MT-BC (she/her) is an Asian-American person of color who is part of the LGBTQIA+ community. She is dedicated to providing affirming and anti-oppressive music therapy practices and listening and learning from marginalized and minority communities.
Kara grew up in Jackson, Michigan and attended both Parkside Middle School and Jackson High School. She began piano lessons at a young age and was involved in choir and band throughout school. During Kara's 7th grade choir class, she was first introduced to the career of music therapy, and knew from that moment that she wanted to pursue music therapy as a career.
Kara received her degree in music therapy from Nazareth College of Rochester in 2017. During this time, she studied trombone and participated in orchestra, wind ensemble, and brass choir, and also worked as a student ambassador for the music therapy program. After graduation, Kara completed a 6-month internship at Golisano Children's Hospital in Rochester, NY. At the hospital, she worked in various pediatric departments including general inpatient units, hematology/oncology, cardiac, pediatric intensive care, and with people struggling with eating disorders.
She joined HGMTS in 2018 and is excited to give back to the community that first sparked her interest in music therapy!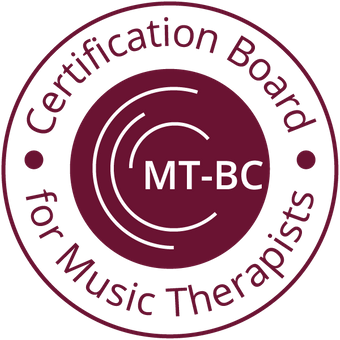 Erin Baumler, MT-BC recently received her music therapy equivalency degree from Western Michigan University and is currently pursuing her masters in music therapy. This past December Erin completed her internship with Spectrum Health in Grand Rapids where she worked in neuro rehab facilities as well as on inpatient and outpatient oncology units. She officially became a board-certified music therapist in February.
Although originally from North Dakota, Erin has lived in Michigan for the past thirteen years and is looking forward to transitioning over to the east side of the state for the first time. She is grateful to have found a career that combines her love of people with her passion for music, and is so excited to be a part of the community at Harmony Garden!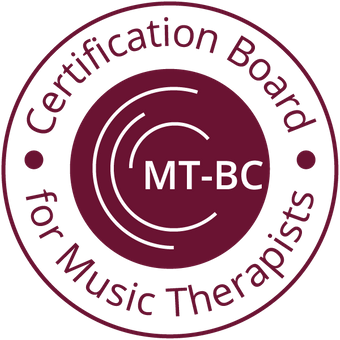 Bekah received her degree from Michigan State University and became a board certified music therapist in 2007. She worked as a music therapist at The Center for Discovery in Harris, NY until September of 2010 when she relocated to Jackson with her husband and children to be closer to extended family. She began working for Harmony Garden as a contract music therapist as well as for Michigan State University's Community Music School Music Therapy Department. Bekah took a break from music therapy in 2014 to start a program for adults with special needs and their families titled "David's Promise," a ministry of Compassionate Ministries of Jackson County. This ministry enables individuals to make friends, learn about and use their gifts and talents and give back to the community. Once it was an established and thriving community ministry, Bekah returned to focusing on two of the things that she loves, music therapy and spending more time with her husband Scott and her five children.