A Unique Silver Lining to the COVID-19 Storm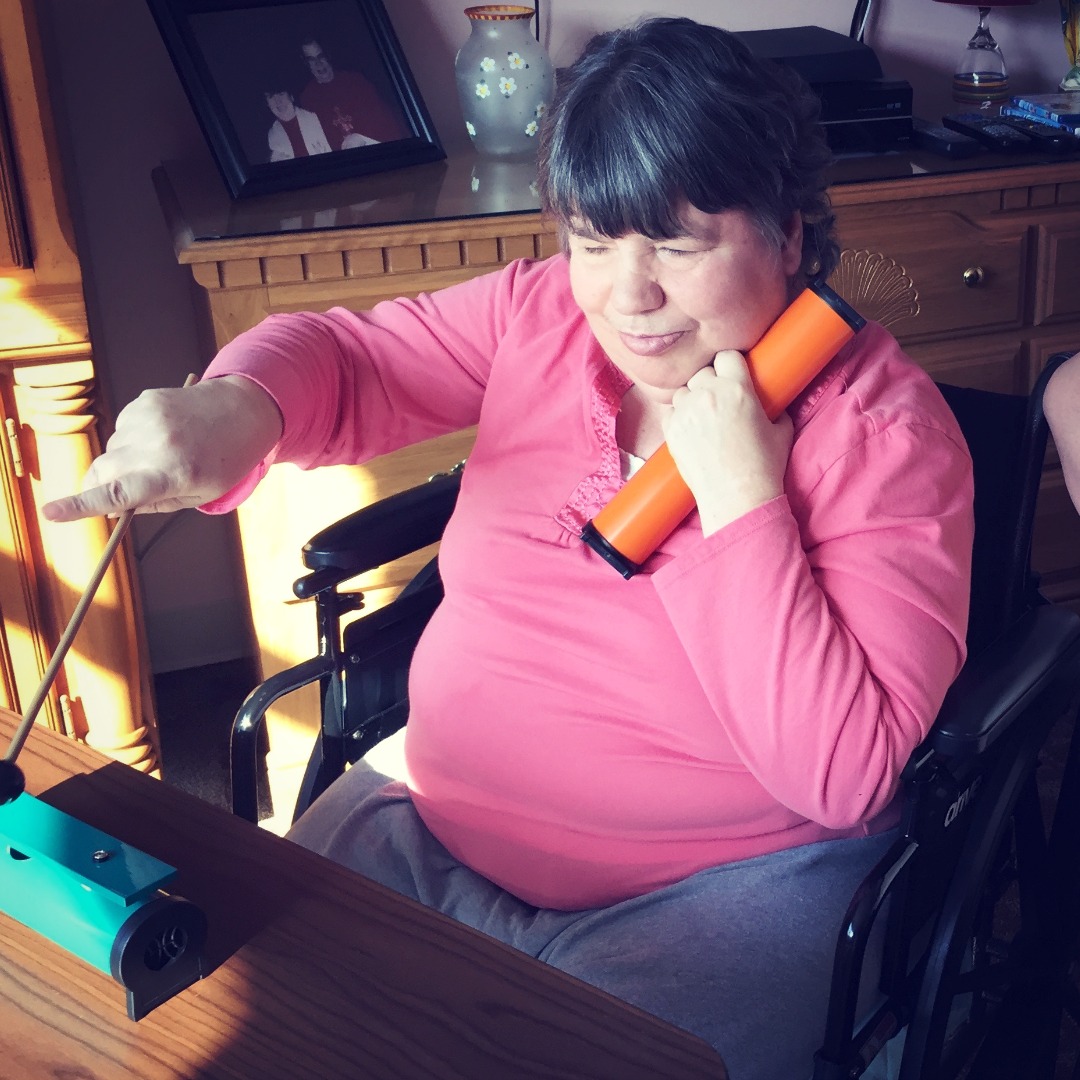 With "social distancing" as the new norm, it's easier than ever to feel alone. But while physical distancing is an important responsibility as a nation right now, there's no reason why we can't still be social. 
In fact, socializing is an essential part of being healthy. The National Institute for Aging and the National Institutes for Health recently shared some research regarding the effects of isolation and loneliness, particularly in the elderly population. You can read it here https://www.nia.nih.gov/news/social-isolation-loneliness-older-people-pose-health-risks  or check out our website, but in short, it's not good. 
Isolation and loneliness can lead to a plethora of physical, cognitive, and emotional decline in older adults which is why one of my favorite parts about my job at Harmony Garden has been my hospice work. I love bringing music into someone's world–prompting reminiscence, stimulating meaningful interaction and conversation, encouraging expression, sharing, laughing, and living in connection–especially for those elderly clients whose families are not nearby.
For most of my life, I grew up in the same house as my grandparents. If they weren't in the same house, they were just down the street or across town. This close proximity has been one of the most special blessings I have ever received in my life. 
Moving out of state for the last few years of college, internship, and then to start my career has been painful as my heart pulls me toward home, but that's the reality in this age of expanded opportunities. People move away from home and the ones they love. And now with COVID-19 keeping facilities closed to the public for the safety of their residents, it doesn't matter if you live 1 mile away or 1,000 miles away. 
The world is shifting. Businesses are scrambling like never before to move their businesses online, to adapt to distance, and to utilize the technologies available to us. 
But amidst this storm comes a very unique and unexpected silver lining: 
Forced to move my music therapy sessions with older adults online, I can now invite family members from all over the world to join us in our music making! 
I'm super excited about the program we're launching for telehealth music therapy services with older adults and their families. If you and your elderly loved one have access to a computer with a video camera, any kind of smart device, or even access to a regular phone for audio only, you can be a part of this new social experience! 
Click here to find out more details and sign your family members up today. I hope to be making music with you soon!
-Macayla Statler